VIEW FROM THE TOP
It's about finding beautiful lines in incredible locations. To me, that's discovery. That's adventure.
/ DAV
REDBULL FACES OF DAV »
Chris Davenport, 43, is well known as one of the world's most accomplished big-mountain skiers, a two-time World Extreme Skiing Champion and a pioneer in ski mountaineering.
The eight episode video series titled Faces of Dav aims to reveal the several faces of Davenport: The Legend, The Father, The Mountaineer, The Adventurer, The Engineer, The Minimalist, The Guide, and The Explorer.
« CENTENNIAL SKIERS
In 1876, Colorado was granted statehood and given the nickname of the Centennial State. Defined by the Rocky Mountains that traverse it, there are more high summits in Colorado than any other state in the Lower 48. Be it early settlers or miners a century ago, or climbers and skiers today, these mountains have been challenging all who step foot on them.
For those who seek the challenge to climb the mountains of Colorado, the 100 highest summits in the state are known to mountaineers as the Centennial Peaks. Spread out among the various ranges of the state, the Centennials…
SKI THE 14ERS »
Ski The 14ers tells the story of Chris Davenport's epic adventure through stunning photography and first hand trip reports of Colorado?s most spectacular mountains and ranges.
Between January 22, 2006 and January 19, 2007, Aspen?s Chris Davenport completed a remarkable journey. He skied all 54 of Colorado?s 14,000-foot peaks within one year. To successfully ski the ?14ers? one must have a combination of big mountain skills including accurate avalanche forecasting ability, careful route selection and inexhaustible tenacity.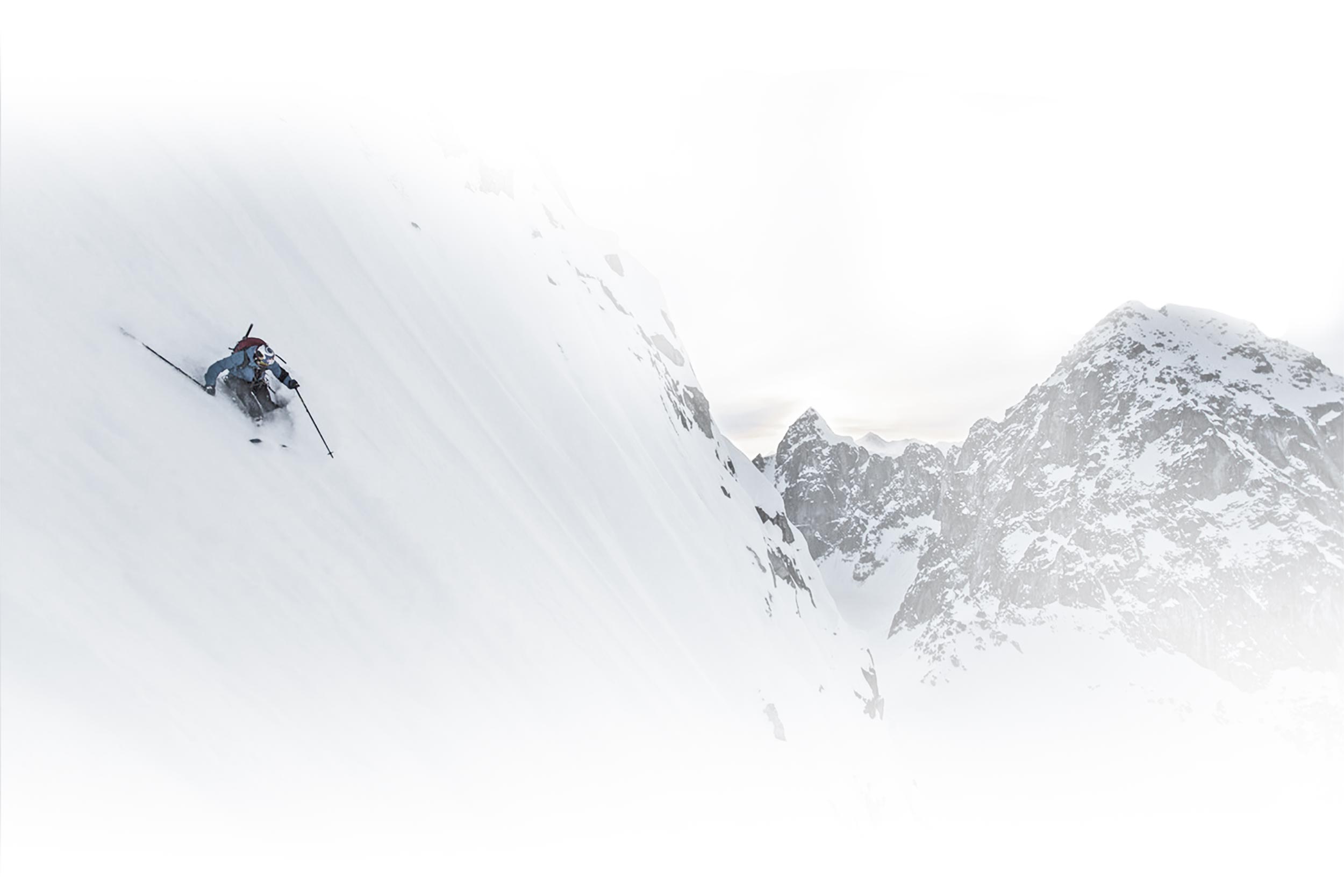 This is what I live for.
/ DAV