VIEW FROM THE TOP
Only those who will risk going too far can possibly find out how far one can go. 
/ T.S. Elliot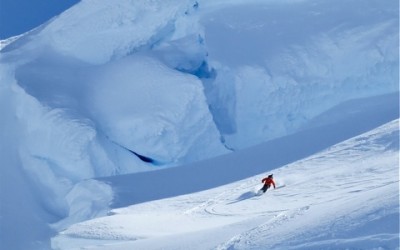 Greetings from the forward lounge of the cruise ship 'Sea Adventurer'.  It's Sunday, I think, and we are a week into a two week ski adventure on the Antarctica Peninsula organized by Doug Stoup and Karyn Stanley of Ice Axe Expeditions.  This is the... read more
This is what I live for.
/ DAV